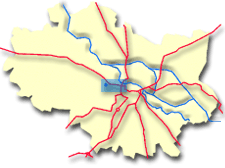 Information Market S.A.

ul. Legnicka 46a/10
53-674 Wrocław
POLAND
biuro@e-petrol.pl
 +48 71 787 69 70 - 71
 +48 71 787 69 96
Contact form
Information Market SA, located in (53-674) Wroclaw, Poland, str. Legnicka 46A/10 is Personal Data Administrator. Personal data is transmitted voluntarily to marketing products and services of Information Market SA and may, with the prior consent, used to carry out the marketing of products and services co-operating entities. Personal data information may be made available to entities authorized by law. I was informed about possibility of correcting and accessing to personal data which was transmitted.